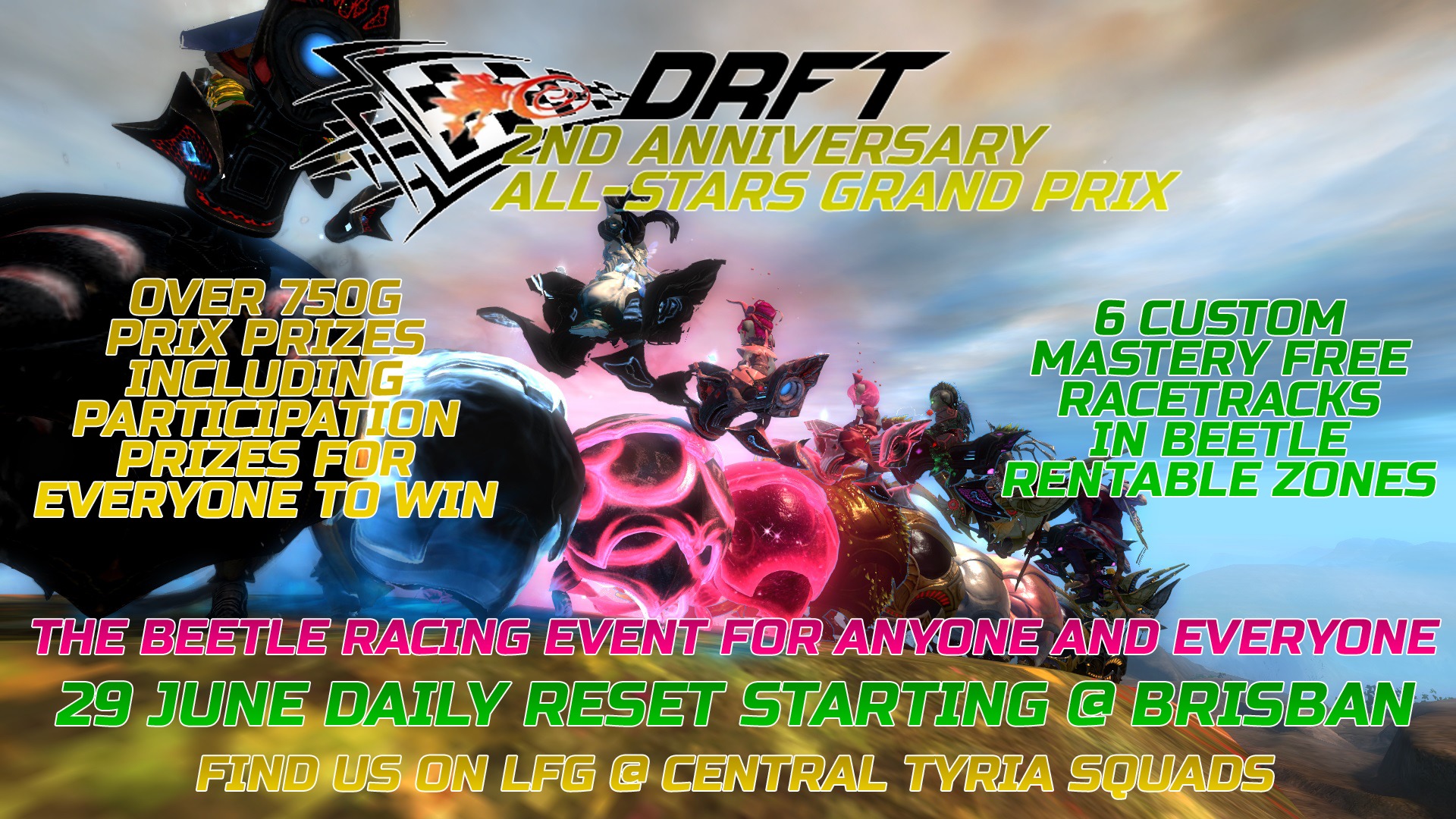 [DRFT] 2yr Grand Prix
OVERVIEW
For the 2 year anniversary of Tyria Drift [DRFT], the guild is holding an open world Roller Beetle race for any and all to attend. Yes that's right, TINY is invited to this special event with big prize give aways. You do not need to be a beetle master to take part in this event, and all races take place on maps that have beetle rental vendors. So come on out to this event, even if you wish to spectate to cheer on your fellow TINIES!
LEARN THE RACE
If you want to be ahead of the game, there is no better way than to participate in the weekly practice runs leading up to the event every Motor Monday. As an alternative, if you have GW2Taco installed on your computer, you can download and install the custom Taco trails (marked as race boundaries), so you know where every turn is.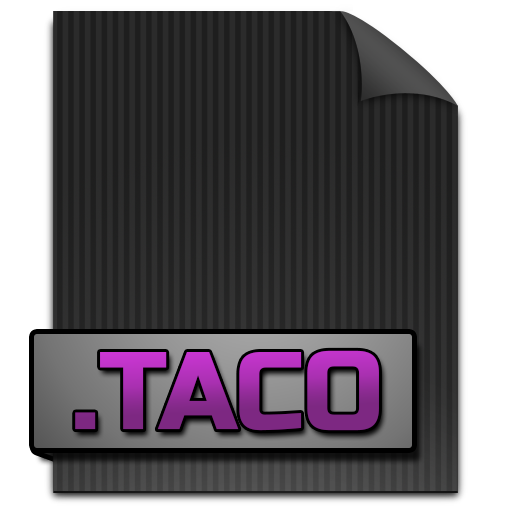 DRFT 2yr Grand Prix Taco Trails
Download and install this file into your Taco POIs folder.
WHEN: @ Server reset (5:00 PM TNY), June 29
WHERE: Starting in Brisban Wildlands
EVENT LEADER: n1nj44r (ninjaar.9087)
Next Event
Date

Dec 06 2023

Time

@ one hour and a half after Server Reset (6:30pm TNY)

6:00 pm - 8:00 pm